Our Sustainability Story
Giorgio prides itself on serving our customers with sustainably grown fresh and processed high-quality mushrooms. Our facilities are certified under stringent environmental, quality, and food safety standards.
Our Commitment to a sustainable future
At Giorgio, we strive to maximize the potential of our resources and minimize waste in all our operations. Our Sustainability/ESG, Environmental, and Safety Programs track and manage sustainability metrics in the areas of energy consumption, water use, waste generation and environmental stewardship. We view sustainability as a crucial part of our business strategy as we continue to build on our efforts.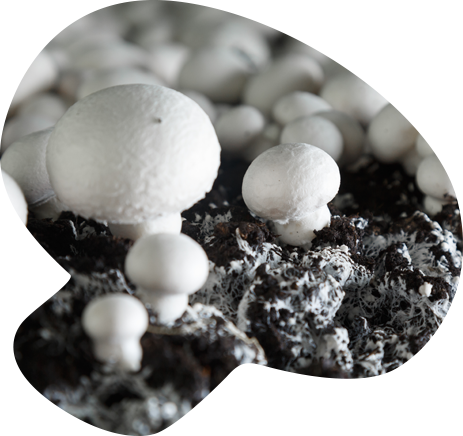 Circularity At Work
Mushrooms are nature's original recyclers.  The compost in which our mushrooms are grown is made from repurposed agricultural by-products. Once the crop cycle is over, the compost is shared with local farmers as a soil amendment. Using composted material and returning it to the ground is a great example of circularity in action.
At our Fresh packaging facilities, we package and sell numerous grades of fresh mushrooms, and at our canning facility, we can and jar mushrooms as well, ensuring that no mushroom gets left behind!  Mushroom bits that do not make the cut are transported to our farms to be recycled back into compost, completing the loop.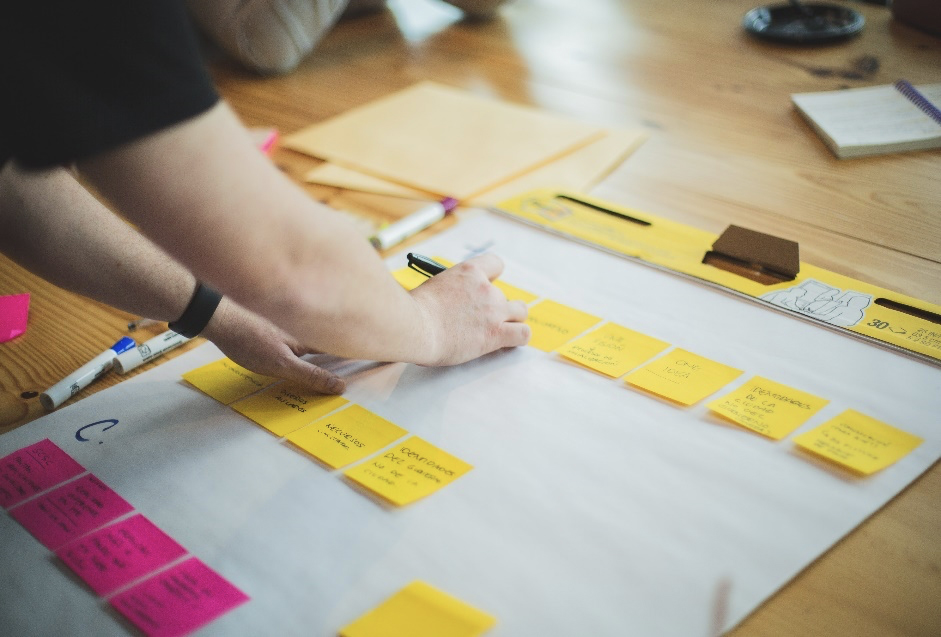 Integrated Pest Management Program (IPM)
Our farms follow the detailed IPM procedures set forth in Penn State University's Mushroom Integrated Pest Management Handbook, which was written with significant input from Giorgio.
Giorgio's IPM program focusses on minimizing chemical usage and pest-related yield loss through biological, cultural, and physical controls. Strategies such as Exclusion, Scheduled Irrigation, Scouting, Rotation of crop strains and pesticides, and Sanitization are used in combination with Monitoring, Thresholds, and Record Keeping.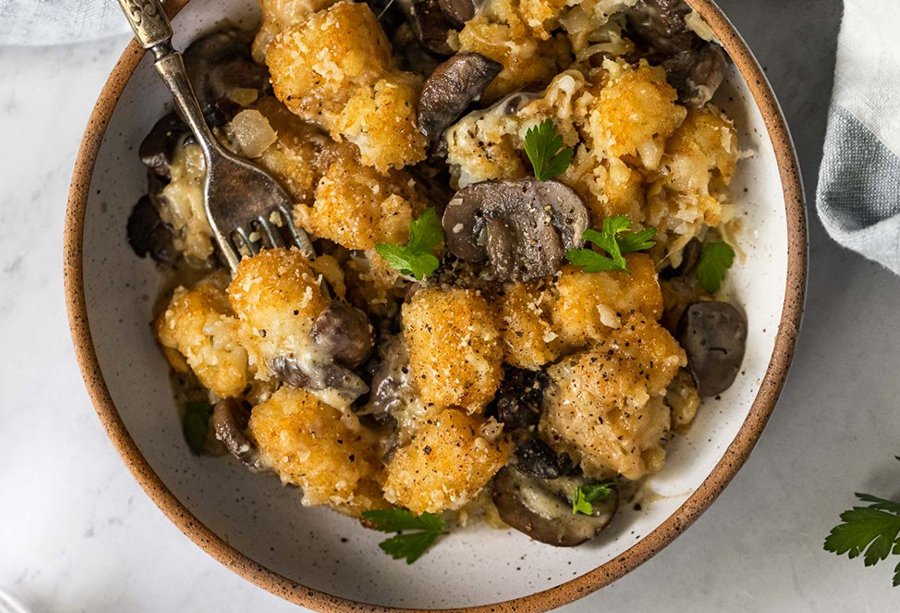 Nutrition
Mushrooms are nutritious and filled with essential vitamins and minerals. They are also low in calories and fat.
Mushrooms are one of the very few foods that naturally contain vitamin D. Vitamin D is essential for absorbing calcium, a mineral that is required for building and maintaining strong bones.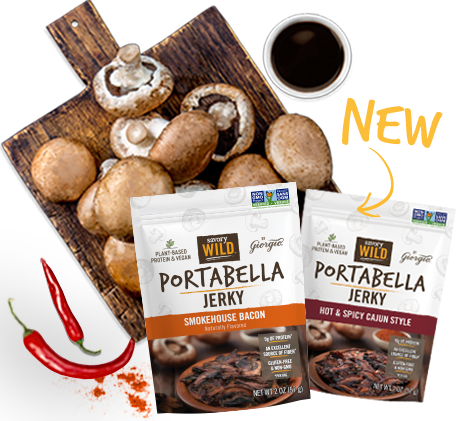 Meat Alternative
For our friends who are striving to reduce their meat consumption, look no further! Mushrooms are vegan, gluten-free, and most importantly – tasty!
Here

are lots of delicious ways to cook with mushrooms.
Did you know that we also make mushroom jerky, under the brand name Savory Wild? Be sure to give this healthy and tasty snack a try!